Download the Tabs for
WE STRIKE BACK by U.D.O.
If you enjoy my free tabs, consider getting one of these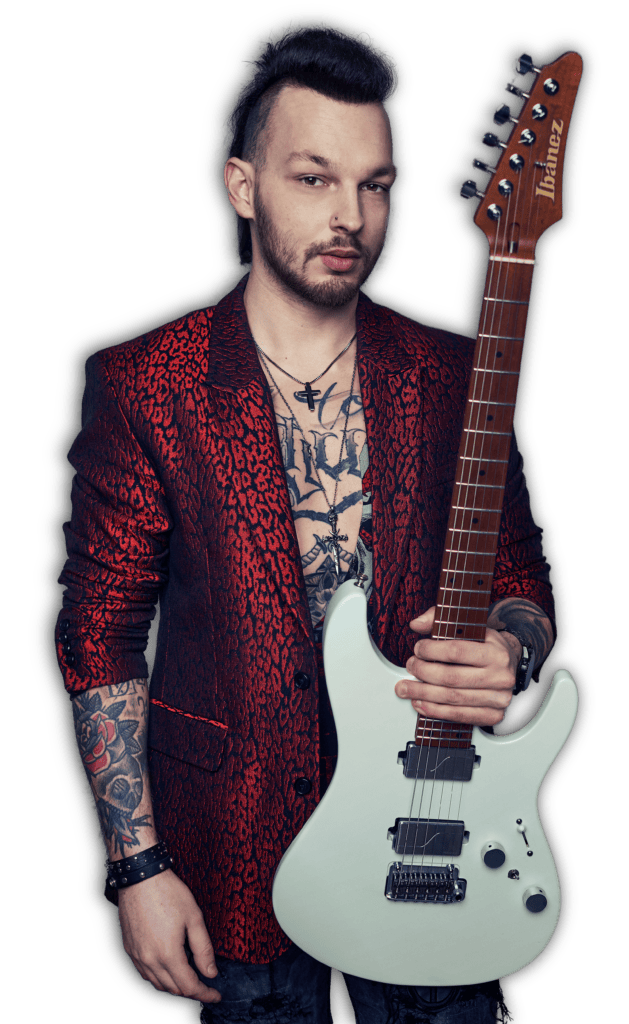 About Dee Dammers
Fabian Dee Dammers ('92) is a German guitarist, composer and producer, best known as the guitarist for Udo Dirkschneider's U.D.O & DIRKSCHNEIDER.
After founding pop/metal band ´DIRTY D'SIRE´, Dee Dammers produced 2 cd's [HURRICANE & WE OWN THE NIGHT], hitting more than one million listeners in the first year and reaching the Spotify viral charts.
Dee played the guitar for lots of band, e.g. UK classic rock band ´The Treatment´, toured with bands such as Aerosmith, Scorpions or Alter Bridge and performed at major festivals, like Soundwave (AU), Rock am Ring (GER) or Download (UK) and many more.
Since 2018, Dee Dammers is a full-time member for Udo Dirkschneider´s U.D.O. & DIRKSCHNEIDER and is touring all around the globe. On July 17th, the first full-length album ´We Are One´ has been released for which Dee composed songs and recorded guitars. The album entered the official german charts at position #8. Currently the band is already working on the next album release for 2021.
In March 2020, Dee released his debut album called ´Bubbly Joyride to Utopia´ and founded the ´Dee Dammers Band´, an instrumental trio featuring Fabian Michaelis (Sondaschule) on drums and Leon Dombrowski on bass.
Dee is endorsed by: